Why Glas Marte?
Technical specialists are in demand!
Glas Marte has been around since 1930 and bases itself on a lot of experience.
We are innovative: Numerous patents bear witness to this.
Apprentice training company since 1945
«Excellent apprenticeship company» for many years
over 300 employees
manageable apprentice team: 10 to 15 apprentices
93% of our apprentices want to stay in the company after their apprenticeship.
There is a lot to do: 60,000 kg of glass are processed every day.
Regular apprentice competitions prove: Glas Marte apprentices are the best in the country.
Your opinion counts: You can actively help to shape your training.
Your instructor, Robert Aichner, was an apprentice at Glas Marte. He therefore knows what he is talking about.
Registration for a taster
Benefits
lunch in-house, sponsored by Glas Marte
ideal accessibility with public transport
education and further training
mentoring program for new employees
subsidy for long commutes
eye test, vaccination and non-smoking campaigns
Other benefits
With good grades and performance in the company, apprenticeship competitions and non-smoking, you can earn a total of 11,500 euros in bonuses during your training. In addition, events and excursions continually take place. To strengthen you and your team. In the common room you can let off steam with a game of table football. And due to the rotation principle you get to know all the Glas Marte departments – so you don't get bored and can find out what you want to specialise in, because we also have exciting jobs for you after your apprenticeship, too! If that's not enough for you, you can of course add a voluntary 4th year of apprenticeship – that and the apprenticeship with a general university entrance qualification also offer you advantages in the labour market.
Registration for a taster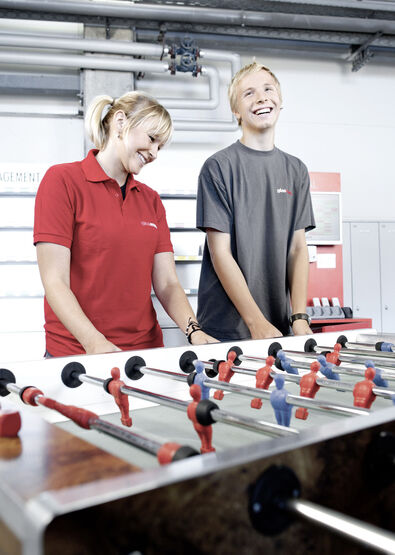 Apprenticeship stations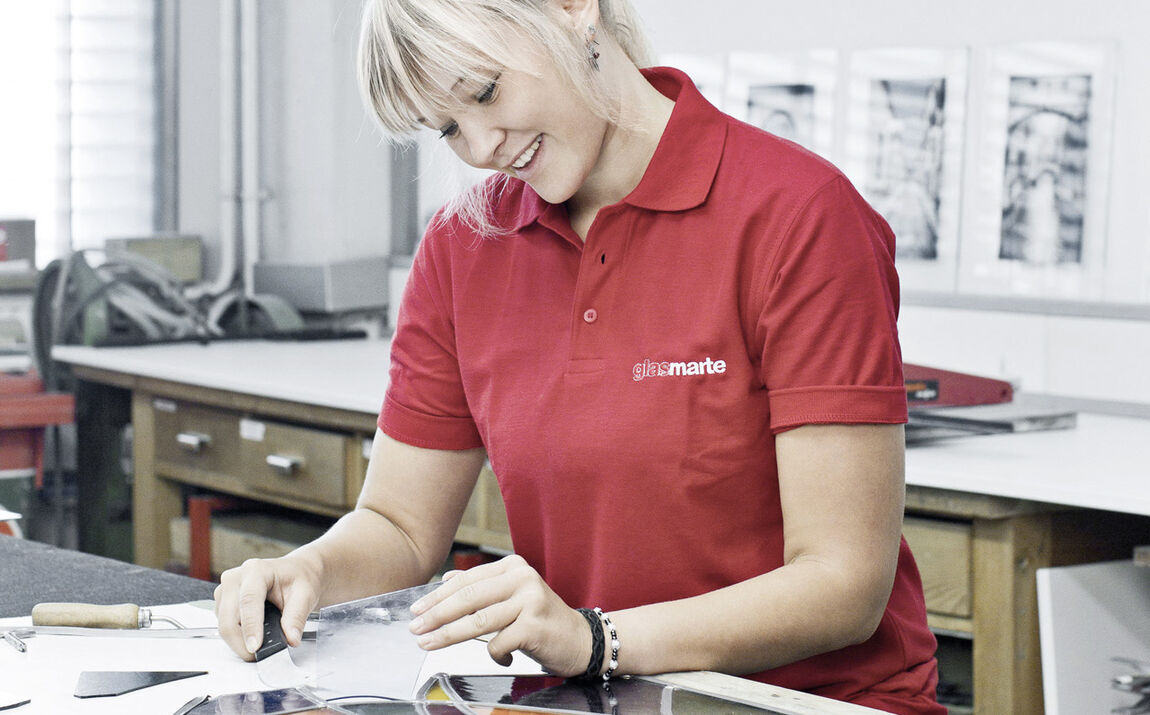 Kunstverglasung: Bei diesem Handwerk lernst du, aus Glas ein Designobjekt zu machen.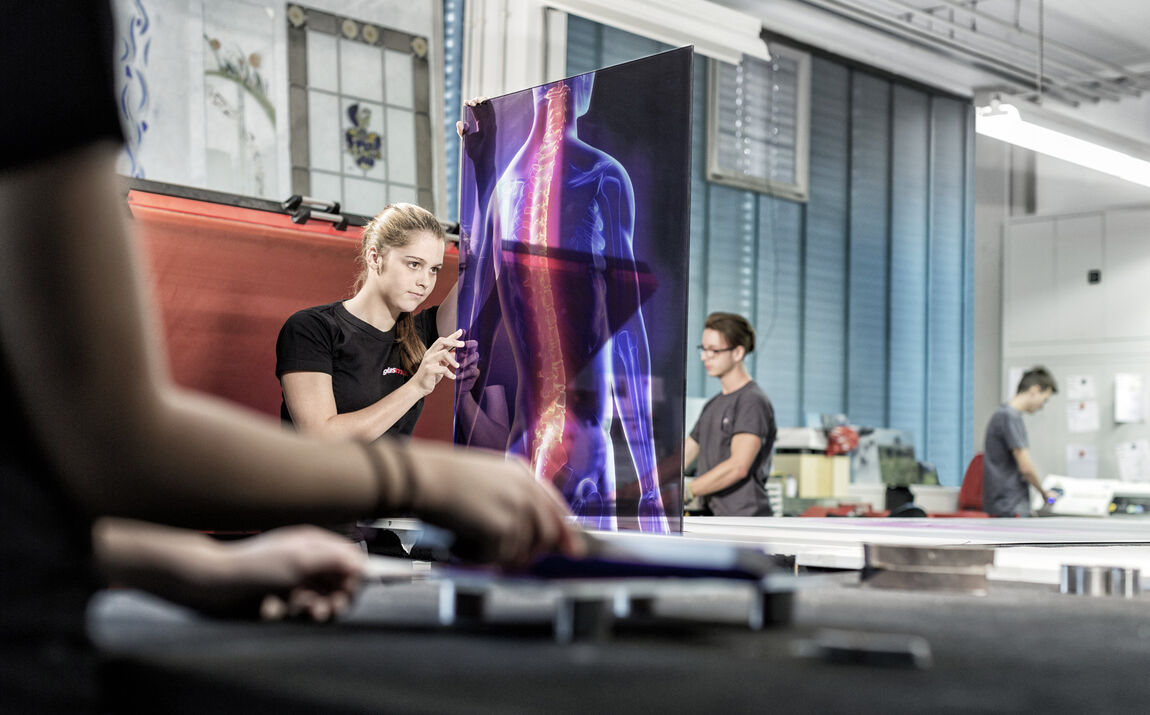 Glaserei: Wir zeigen dir, wie Glas richtig verarbeitet und verklebt wird.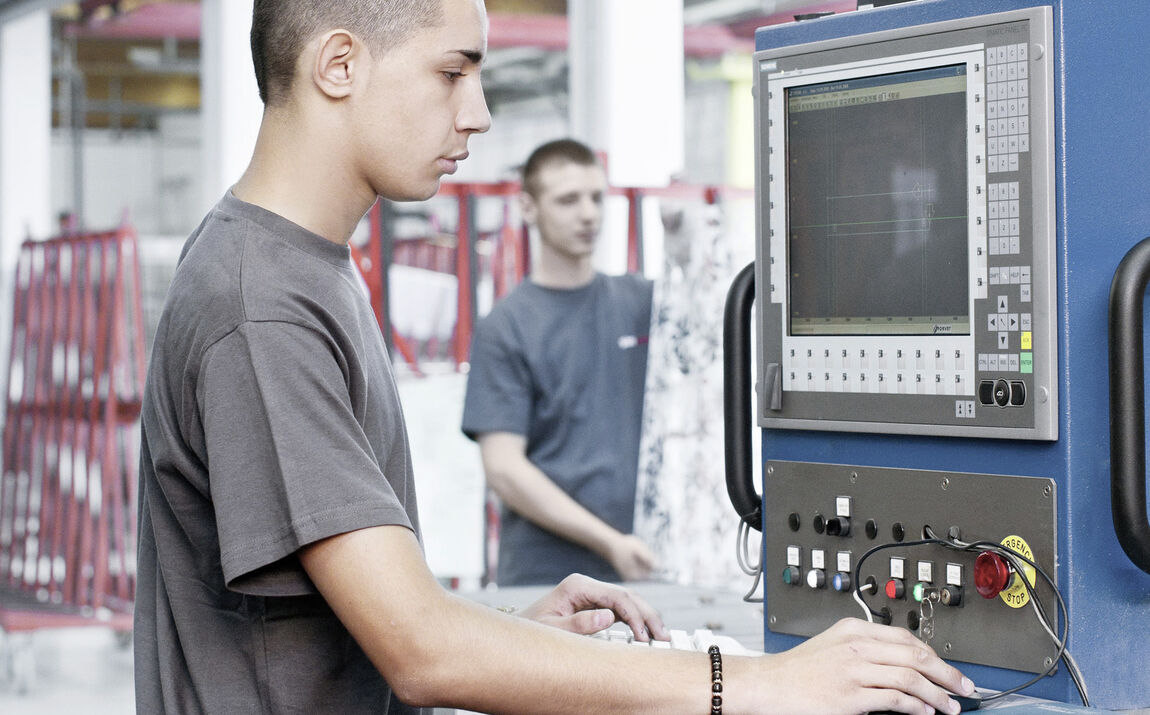 Flachglasveredelung & Schleiferei: Bohren, fräsen, Kanten bearbeiten – hier werden CNC-gesteuert Sonderwünsche erfüllt.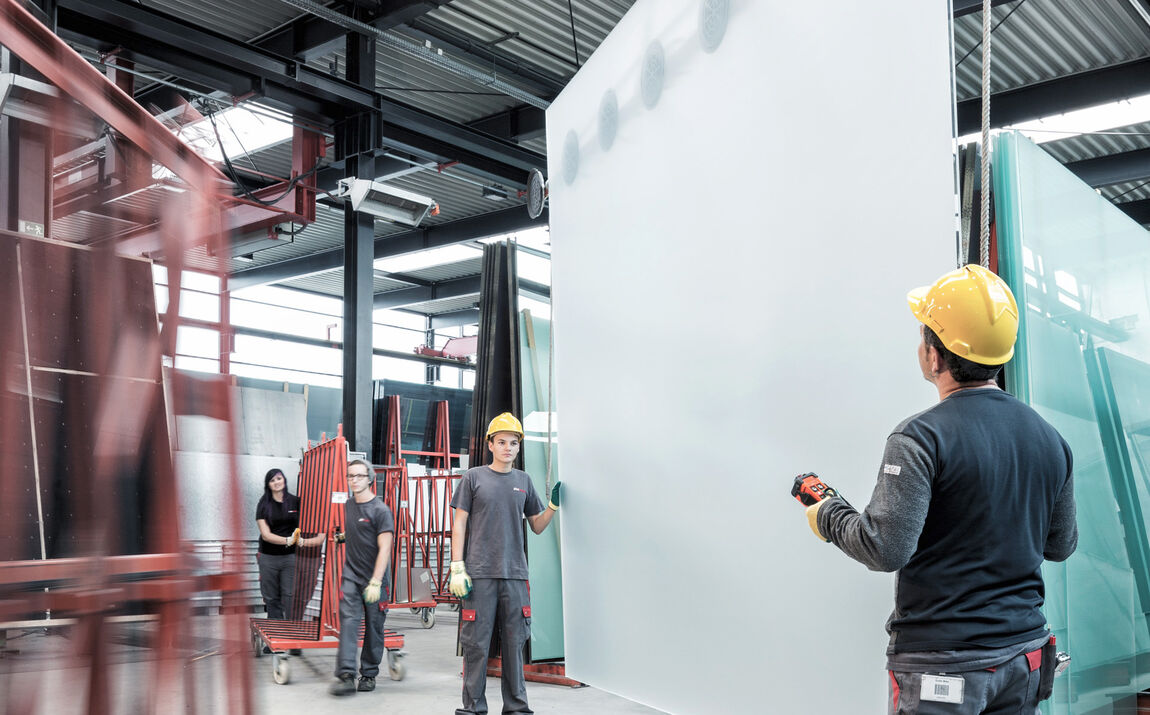 Zuschnitt: Überdimensionale Glasplatten werden erst geritzt und dann gebrochen.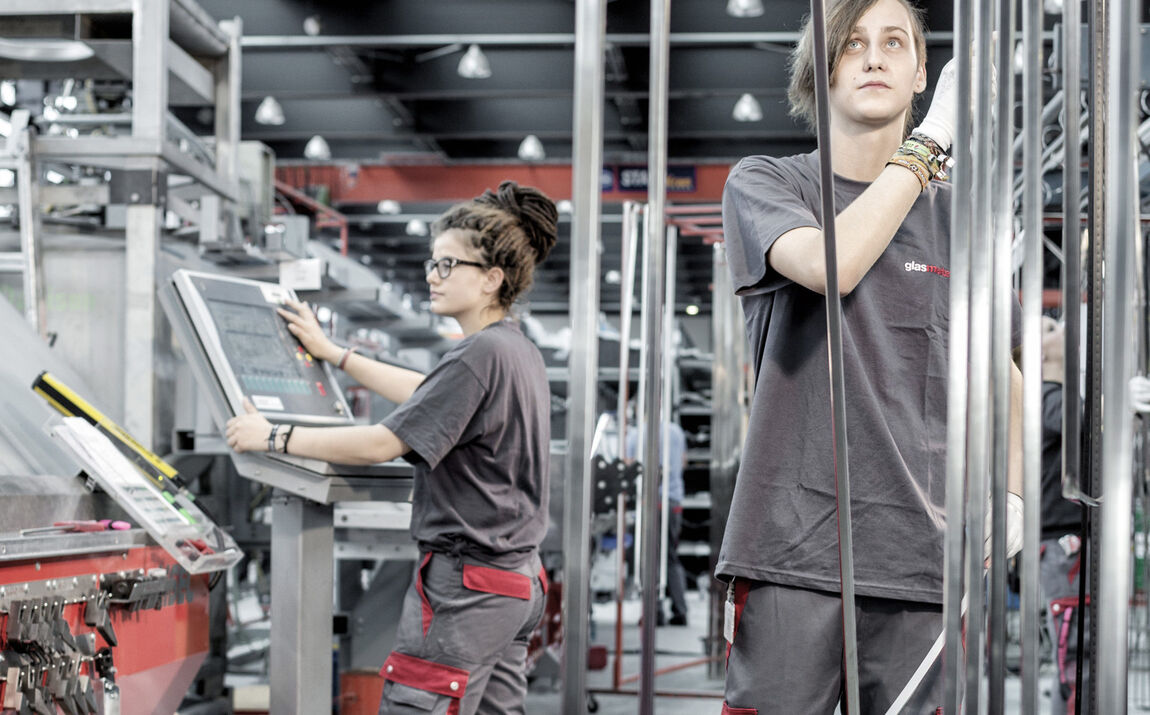 Isolierglas-Produktion: Du bist für Qualitätskontrolle und die eigenständige Bedienung der Maschinen verantwortlich.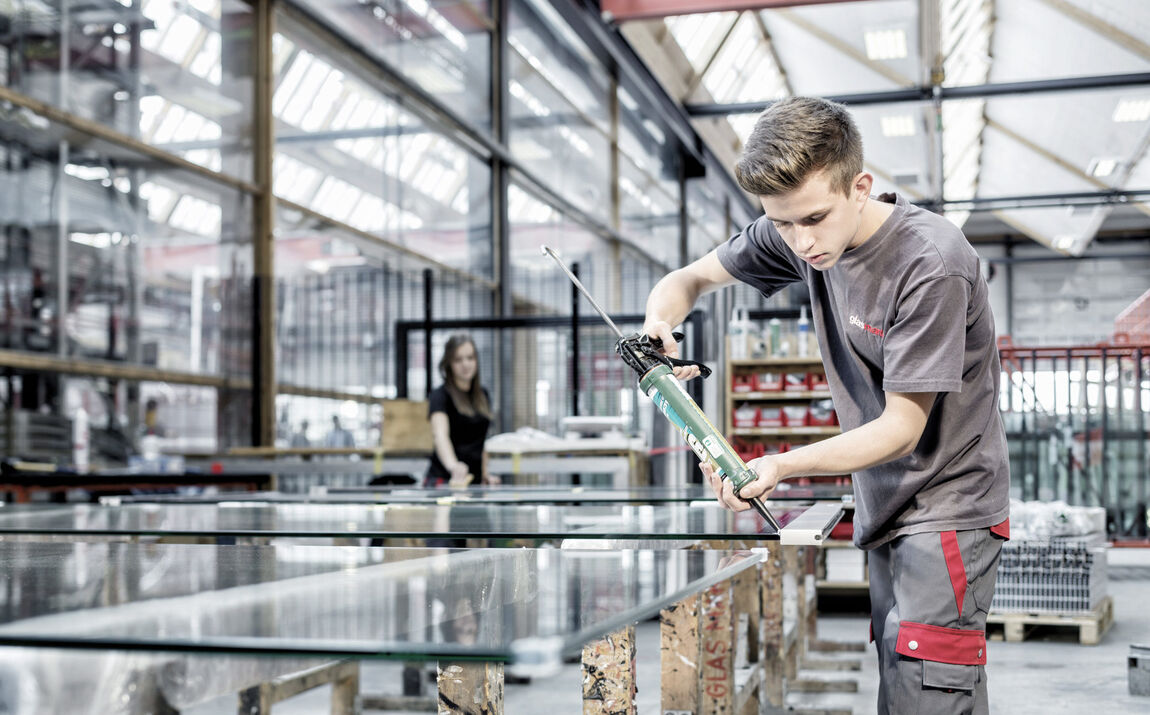 Zusammenbau: Glas und Metall werden im Metallbau eine Einheit.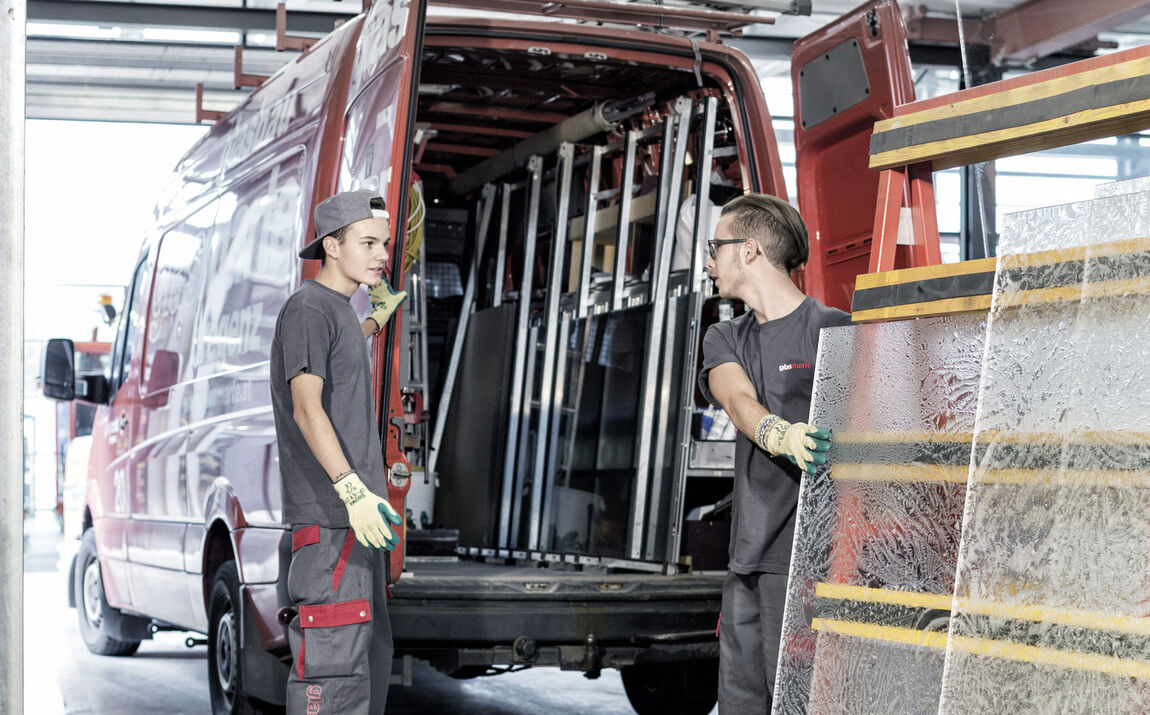 Montage: Wir bauen unsere Produkte auch vor Ort selbst ein.
Siebdruck & VSG-Produktion: An unserem 2. Standort in Itter/Tirol erlebst du den spannenden Produktionsprozess.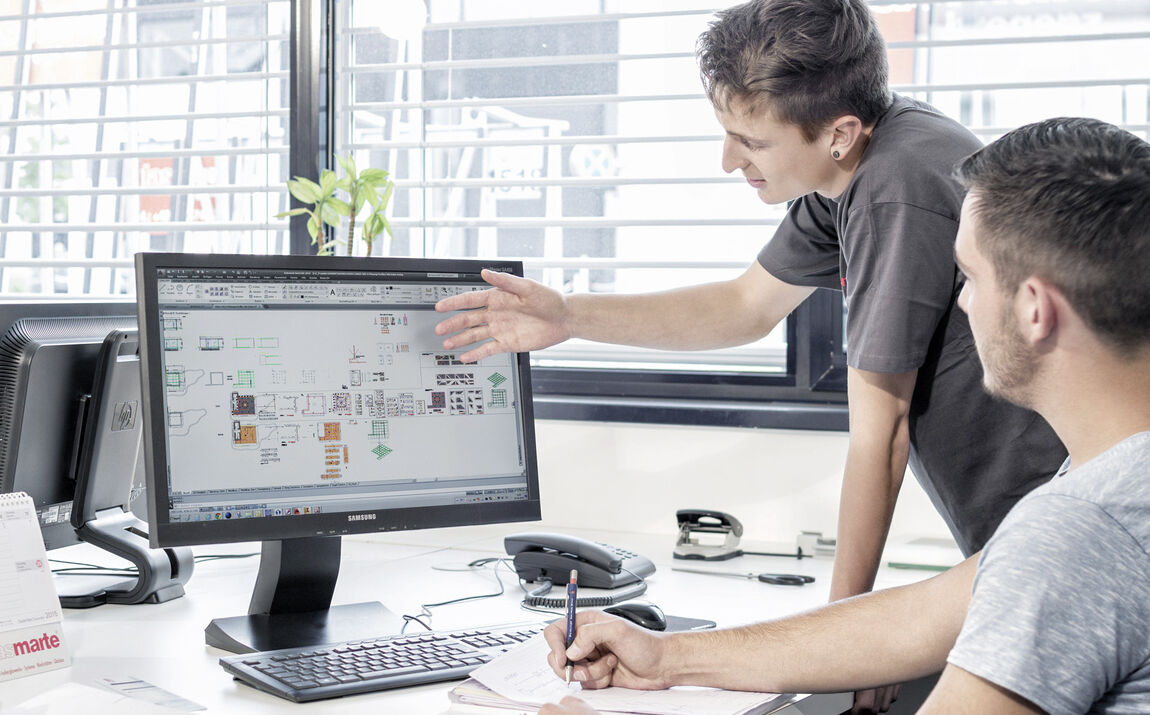 Freiwilliges 4. Jahr: Noch nicht genug? Dann werde Expert:in in Bautechnik und Bauleitung!
Any questions?
Do you have any questions that you're dying to ask? Robert, our apprentice instructor, will be happy to answer them!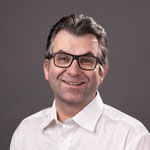 Robert Aichner
Leitung Werkstätten und Lehrlingsausbildung
Glas Marte GmbH