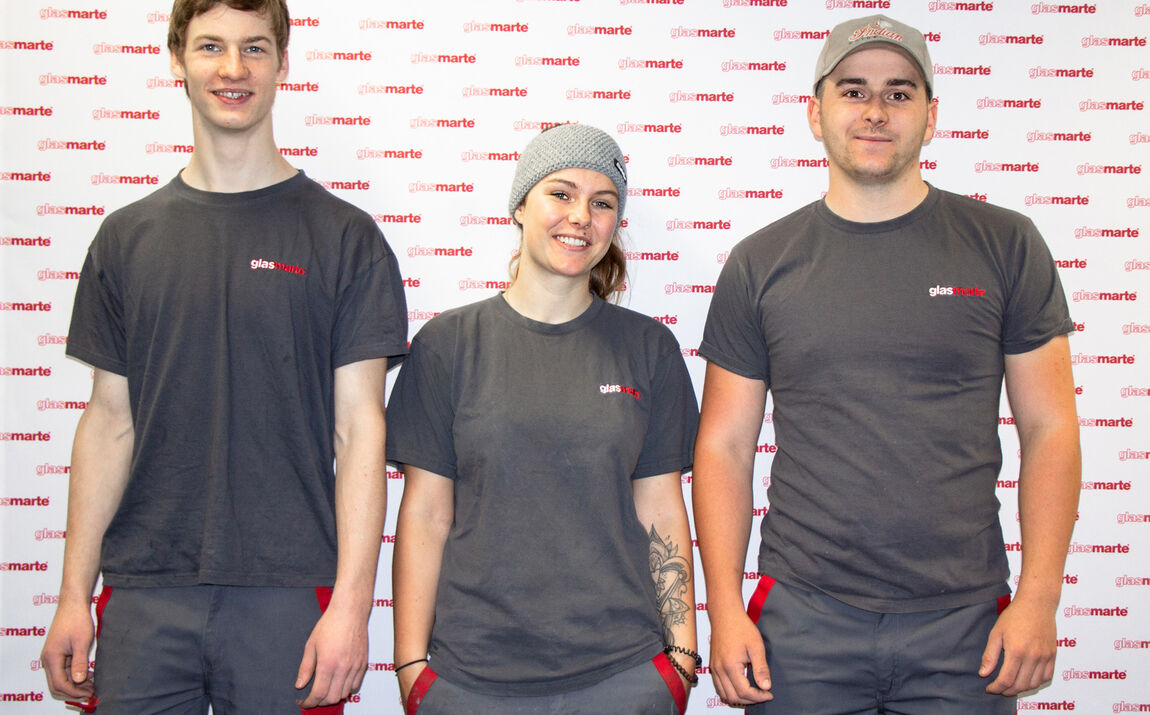 High quality of training
The participants all impressed with their outstanding performances and went about their work enthusiastically. "At the same time, they have documented the high quality of apprentice training in the country," emphasizes professional group chairman Bernhard Feigl. Three apprentices particularly stood out and thus secured the first three places: First place went to Sabrina Mucha (3rd year of apprenticeship), Patrik Düringer (2nd year) took second place and Franco Linger (3rd year) third. All three are training with us.
High proportion of women
Bernhard Feigl is pleased that the placement shows that young women are also particularly interested in the profession of glazing. At Glas Marte, half of the current 14 apprentices are female. In addition, he is convinced that "the National Apprenticeship Competition is not only a good preparation for the final apprenticeship examinations, but also strengthens self-confidence and encourages further excellence in the professional future." The next challenge is already waiting: Due to their top placings, Sabrina Mucha and Franco Linger have qualified for the Federal Apprenticeship Competition in Kramsach at the end of June.