How does the bottom rail drain?
It depends on the system: There are usually drainage channels machined into the lower profile so that the water can run off downwards. In addition, there are special sills with drainage channels to direct the water downwards. The GM LIGHTROLL® 10/12 sliding system with its high running rail allows controlled drainage.
How can a flat running rail in the substructure drain?
GM LIGHTROLL® 10/12 is also available with a flat barrier-free running rail which has a height of only 16 mm. It is even possible to incorporate a drainage channel into the bottom rail in this system.
In the bottom rail there is a channel for the water to drain downwards.
Tomislav Bacic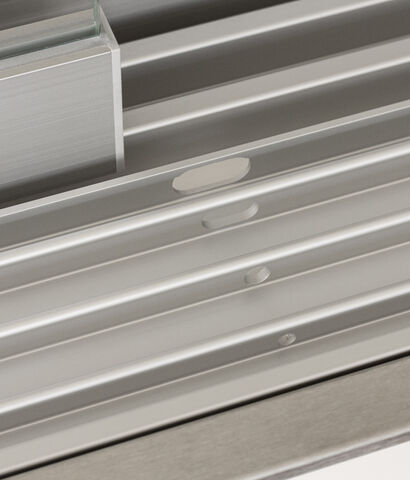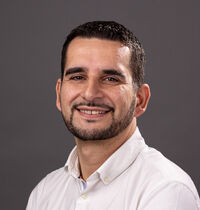 What is the purpose of a dust protection strip?
Fitting a dust protection strip reduces the ingress of air, odours and even insects into an interior. A brush seal is inserted into the dust protection strip. If this is applied to both sliding elements, it also performs a driver function.
Is it advisable to seal overlapping glazing panels with a brush seal?
Not in every case. It depends entirely on the preference of the customer. Some prioritise the sealing function and therefore choose the dust protection strip. It is not essential however – Glas Marte sliding systems already have a 50 mm overlap as standard.
How is a dust protection strip fitted?
They are normally glued on, which means that you cannot remove them easily. Compared to our otherwise frameless sliding systems, a dust protection strip naturally represents a visual barrier which prevents a completely free view. Alternatively, you can simply clip on a dust protection strip. While it is not a permanent connection, it does mean you can fit it easily to improve sealing in the winter and remove it again in the summer.