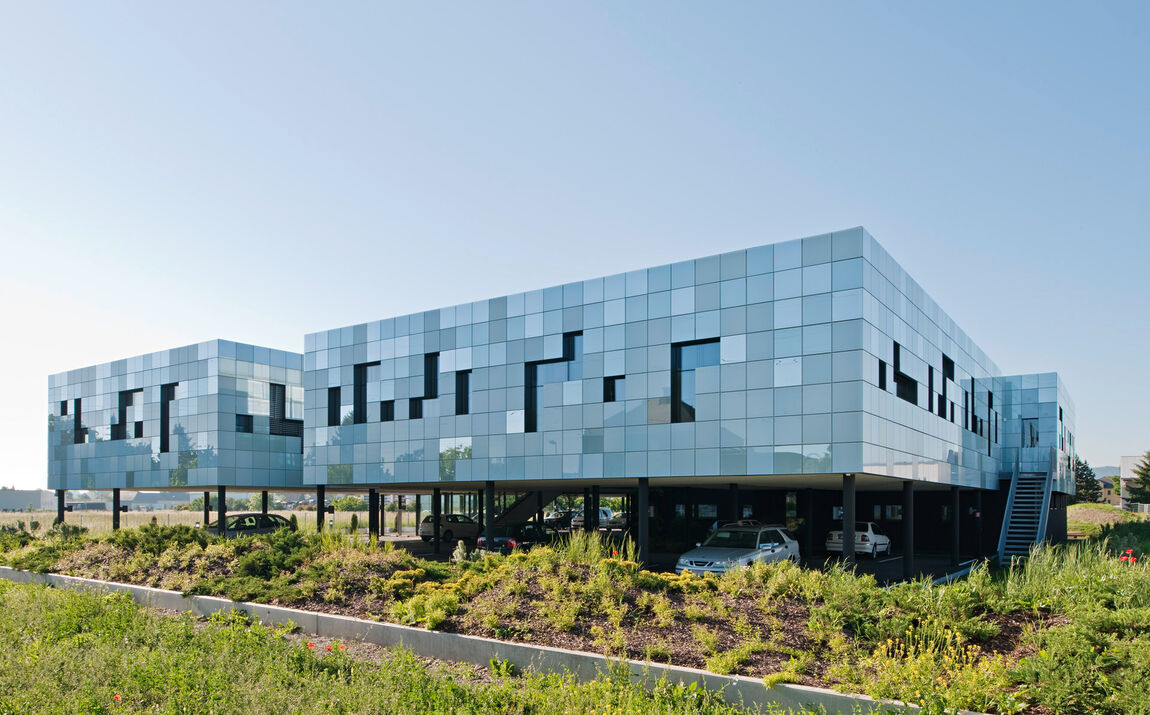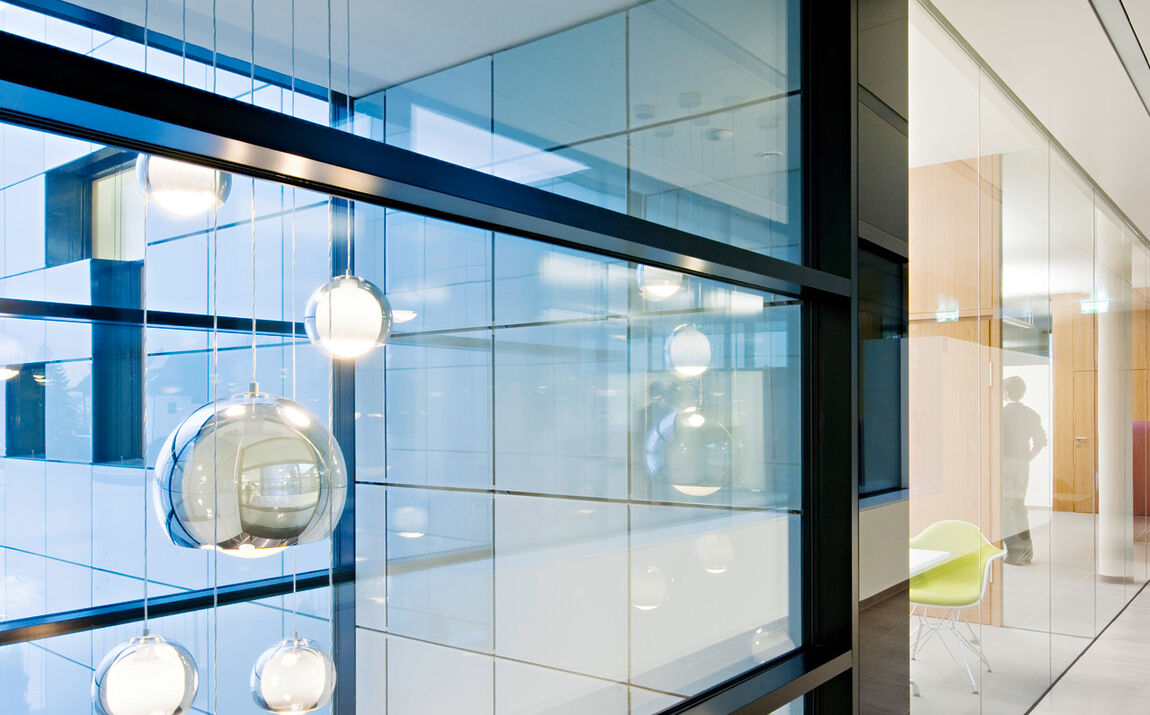 The technology behind it
The U-channels required for fastening are integrated into the edge seal in the factory. Thus, the insulating glass units are screwed directly to the supporting metal construction with stainless steel retaining claws provided by the customer. The result is attractive flush-mounted glass facade constructions. Irrespective of the building physics requirements for the insulating glass pane, UNIGLAS® GLASSICS-U can be freely combined with all types of UNIGLAS® insulating glass, be it the UNIGLAS® TOP/TOP PURE energy-saving glass, the UNIGLAS® PHON noise protection glass or the UNIGLAS® SUN sun protection glass. This proven edge seal absorbs all external loads on the insulating glass and safely dissipates them into the load-bearing construction.
Aesthetic, translucent, safe
Thanks to the innovative holder, the frame construction can be dispensed with. Thus, one insulating glass pane borders directly on the next one. A flush-mounted glass construction is the result and thus fulfils the highest possible aesthetic requirements. This means even more light transmission and thus maximum transparency. Last but not least, extensive certifications of Glas Marte glass modules prove the safety of UNIGLAS® GLASSICS-U.
Tested quality
Benefit from the high, externally monitored quality of the UNIGLAS® GLASSICS-U EDGE SEAL RETAINER and Glas Marte's many years of experience in the realisation of demanding glass construction projects.
Tailored to your project-specific requirements, we will be happy to support you with the documentation and all necessary proofs for your construction project until successful completion.
Applications
» Structural glazing facades
» Stepped glazing
» All-glass corners
To product