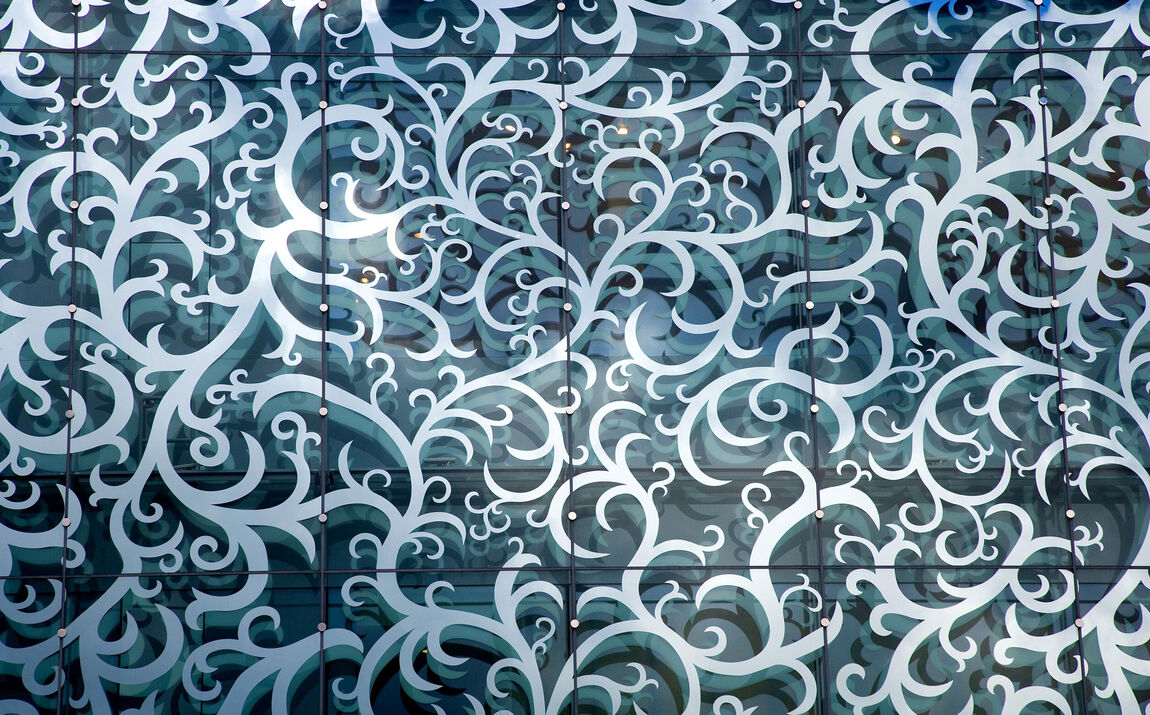 DESIGN WITH REFLECTION
The design with the mirrored coatings GM LIGHT CHROME and GM CHROME achieves a discreetly exciting result. Whether in outdoor or indoor applications, as a facade panel or in trade fair construction – with partial mirroring, every glazing becomes a visually attractive design component with a high attention value. Without compromising on security or functionality. Complex patterns as well as combinations of coloured prints are possible. The coatings are applied to different types of glass, for example on coloured float glass or structured glass.
TECHNOLOGY BEHIND THE REFLECTION
These two reflective glass surfaces for indoor and outdoor use are printed stably on the glass surface using a multi-layer process. Virtually any design can be applied permanently and stably as a pattern, lettering or ornament. The result is either glazing with barely perceptible reflections – in the case of GM LIGHT CHROME – or glazing with deep, stark contrasts as with GM CHROME. Despite the highly reflective coating, which is comparable to a mirror, the glass panes are extremely robust. Both are suitable for further processing into insulating glass or for use with LSG panes. DIBt certification included.
APPLICATIONS
» Insulating glass (sun protection and thermal insulation)
» Interior architecture, shop design and trade fair construction
» Partition walls and sliding doors
To product