Soft and securely bedded
Whether on the wall and ceiling, in the sanitary area or for shopfitting and trade fair construction or for office furniture – you can hardly attach glass more elegantly than with a flush point holder from Glas Marte. Specially designed for the simple and efficient indoor installation of glass plates, our little one with a diameter of just 20 mm optimises the holding of plate materials from 6 to 12 mm in thickness. Any countersunk head screws with a diameter of 6 mm can be used for assembly. The soft bearing washer ensures that the element to be fastened is kept at a distance from the substructure. The point holder itself is made of high-quality plastic and is available in black or transparent versions. With the cover plate you have a choice of different colours: Thanks to the black support or one made of nickel-plated or gold-plated brass, the point holder blends unobtrusively into the widest variety of installation situations.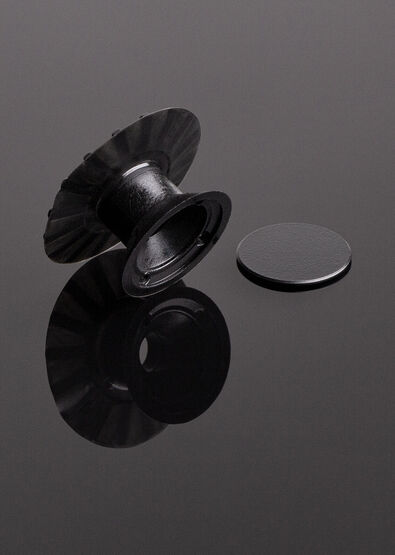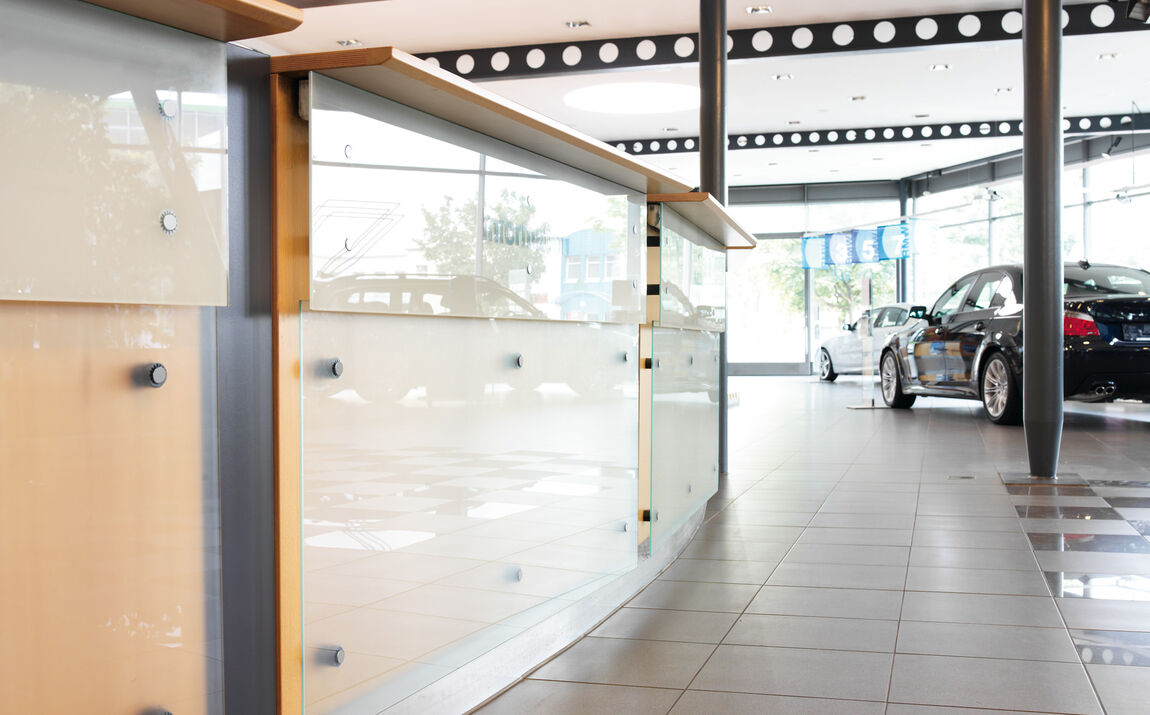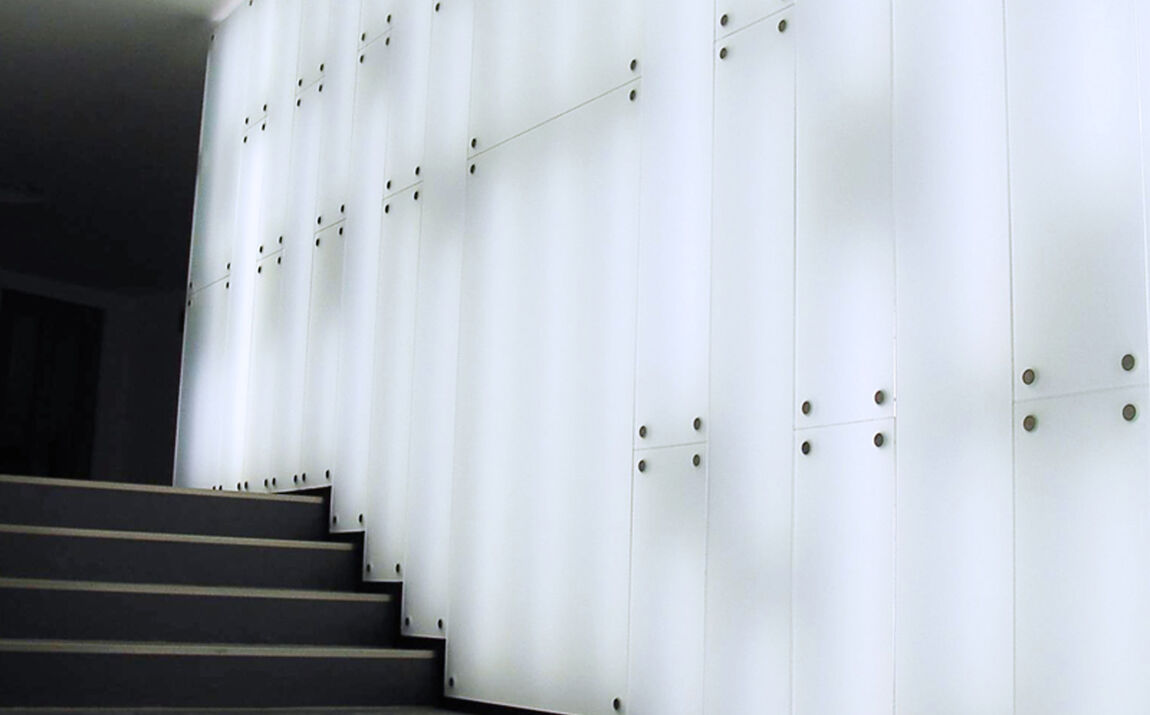 1, 2, 3 – mounted!
Not only the looks are right – the assembly is of course just as simple: simply press GM PICO® into a countersunk hole, screw in the countersunk head screw, clip on the cover plate – done! With this flush point holder, you can fasten glass plates from 6 to 12 mm in thickness in the indoor area. Fast and uncomplicated.
GM PICO®, its Lord and King
Two more glass holders related to GM PICO® complete our range of flush-mounted point holders: The movable GM PICO® KING, for example, allows compensation for differences in the substructure by twisting the height-adjustable spacer. And the articulated GM PICO® LORD allows stepless distance mounting on any substrate.
By the way: GM PICO® can also be used as a spacer for transport!